Ringtail Webcomic Management System — v1.1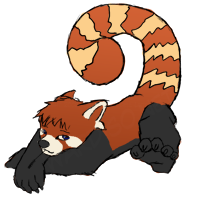 July 14, 2009 - All development and issue tracking has been moved to
Google Code
. Wiki pages exist with instructions on how to install and will allow users to more easily submit bug reports and feature requests. The page can be accessed via the following link:
http://code.google.com/p/ringtail
The issue tracker can be found here:
http://code.google.com/p/ringtail/issues/list
Welcome to the official website of Ringtail, a webcomic managment system written in PHP and licensed under GPLv3.
Ringtail is a web application designed to display your webcomic to the world. Features include automatic RSS feeds, automatic archive listings, a minimal administrator backend to easily submit comics and news, and a lovely website template for customizing and gutting as you please.
If you would like to see a demo of the default setup,
click here
.
To get started using the software,
click here to download
the zip file. Extract the contents to your hard drive and read the enclosed
readme.txt
file.
Some extremely basic knowledge of PHP and HTML is required to get Ringtail running. Please DO NOT email us with questions on how to set up or install Ringtail. We simply do not have the time and will not reply to such emails. If you find a bug or have any suggestions, feel free to contact us using the link on the right.
If you find Ringtail useful, consider donating a little bit to the cause using the PayPal link on the right. Donations help keep the site running and support future software development.
---
What's Next
We're planning to make Ringtail even better for you. Future versions will have a much improved administrator panel, easier-to-customize site layout, better archive display options, site visitor comments, "future" comic queuing, a miniblog and more.
The Network
---
Contact Us
---
© Wardiso.net.


Your donations help keep the site running and keep food on the table. Every little bit helps!